University College Leuven-Limburg (UCLL)
Who are we?

UCLL is renowned for the high quality of its teaching, practice-oriented research & regional development. More than 30 professional bachelor (EQF 6), and 30 lifelong learning study programmes are offered in various study areas: Education, Health Care, Applied Social Studies, Applied Engineering & Technology, and Business Management. Yearly about 14.000 students are enrolled in UCLL. Moreover, about 15.000 professionals follow a training, seminar or workshop at UCLL. UCLL's strong commitment to research ensures state-of-the-art study programmes and trainings for these students and professionals. Over 1300 staff are currently contracted by UCLL, excluding a few hundred guest lecturers active in our various short-term programmes.
Research at UCLL is unquestionably practice-oriented. Together with other regional and international knowledge institutions, companies and organizations, the government and funding agencies, UCLL generates new, applied knowledge through a wide range of (international) research projects and offers this knowledge via training and advice.
The research centre of "Inclusive Society" will be involved in this project. This centre is a hands-on knowledge and training centre that builds practical (scientific) expertise on inclusion, participation and diversity. We do this by bringing together growing expertise and cooperation with other partners. In addition to contributing to a democratic society, Inclusive Society generally strives to respond to social evolutions in the field of welfare and health care through practice-based research. The research team focuses on the further intensification and development of an inclusive society with a specific focus on inclusive education, social integration, language as a diverse human characteristic, economic disadvantage, behavioural problems and super-diversity.
Why we are Participating in the Project
UCLL has a long standing tradition in student participation. UCLL values student participation in its important role in their 'support-continuum'. Student representatives and student groups are vital gatekeepers in detecting problems, as the students are their peers. They play an active rol in providing a social network for students and guiding students towards support if necessary. Despite all these measures and support,
UCLL faces a drastic decline in the participation of students in both elections and as candidates for these representative organs. Participation often hoovers below 20%. The number of non-traditional students is growing, yet they are rarely part of the existing student groups or student council. This makes the decline in participation of students and the lack of diversity in participation very troubling.
To counter all this, UCLL did start a research project on 'student participation' in september 2019. UCLL engaged in an active search for a more civic and democratic student participation. The goal is to discover new ways of integrating students in the governance of the institution, decisions made in their degree programme, and the daily business of organising their courses and campus. The project involves, of course, mainly students.
Our Role in the Project
UCLL will contribute to every aspect of this project, but especially while co-leading the last part of the project: 'intellectual output 4' (IO 4). This last part seeks to create tools and resources that can help professional higher education (PHE) institutions and students' organisations to improve the ways in which they inclusively engage (non-traditional) students with the ultimate aim to further attract, retain and support the success of all learners in PHE. UCLL will provide know-how to different stakeholders on advancing diversity and inclusion in students' engagement, by establishing inclusive communication, and support-service approaches that can improve PHEIs and their students' organisations to enable all students to be and feel (more) involved.
Together with KIC, UCLL will lead the built of an online-dynamic Toolkit to be used by PHEs and student-led organizations, to make their systems of student engagement more inclusive. It will include:
– A collection of resources tailored to support either PHE institutions, student support staff or students organisations as well as other interested stakeholders in improving inclusive students engagement.
– A Manual for institutional leaders and students' organisations, on improving inclusive engagement strategies.
– An online training for trainers course for student support staff on inclusive students' engagement.
Our Team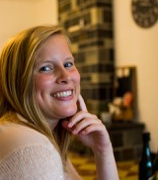 Yasmine Goossens
Project Lead
Yasmine is leading a two-year participatory project with non-traditional students at UCLL. Her project is aimed towards 1) building expertise on diversity and first generation students; 2) identifying challenges for them in professional higher education; 3) coordinating participatory initiatives to give non-traditional students a head start at our University-College.
InclusiPHE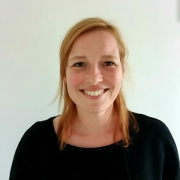 Lien Frissen
Researcher - Inclusive Society
Lien works as a researcher within the expertise center inclusive society which is an practice-oriented knowledge and training center that builds up practical (scientific) expertise on inclusion, participation and diversity. Besides that, she also works as a lecturer specialized in communication and as a study coach where she supports students in developing good study skills.
InclusiPHE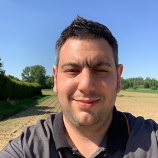 Manûshân Nesari
Team Lead Student Services
Manu Nesari is team lead of the student services at UCLL. Student services are responsible for everything concerning the student life (housing, food, social services, mental health, culture, sports, mobility,…). Student participation is also one of the domains of this student life. In cooperation with the participation coaches at UCLL he tries to optimize student participation. A long time ago he himself was a student representative.
InclusiPHE