European Students' Union (ESU)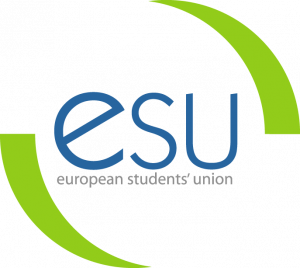 Who are we?
The European Students Union (ESU) is an umbrella organisation of 45 National Unions of Students from 40 countries and represents over 15 million students in Europe. Since 1982 it represents and promotes students' educational, social, economic, and cultural interests at a European level towards all relevant bodies (European Union, BFUG, Council of Europe, and UNESCO).
ESU's work is focused on Students' Mobility and Internationalisation, Social Dimension and lifelong learning, Quality, and Public Responsibility and its activities include conducting European-wide research, partnership projects and campaigns, providing information services and producing a variety of publications for students, policy-makers and higher education professionals; bringing together, resourcing, training and informing national student representatives on policy developments in higher education (HE) at the European level.
Why we are Participating in the Project
Two of ESU's goals are "to promote equal opportunities for ALL students" and "to work towards facilitating widened participation among students in higher education, most notable students from marginalised groups and students lacking representation".
The year 2020 and 2021 is marked by the global pandemic of Covid-19. The strategic work of ESU has been intensively influenced by the COVID-19 pandemic, which magnified the inequity and imbalances in accessing traditional higher education systems around the world. Our members' new priority is to ensure education systems are more inclusive.
Participating in this project is of great value to ESU. With the knowledge and activities developed within the project, we will contribute to increasing non-traditional student engagement in their academic institution's life. It will also help us also understand and build our capacity to respond to broader society students' needs and challenges to obtain key competencies for active citizenship.
Our Role in the Project
● ESU will conduct a European level focus group with EURASHE, involving our student representative to gather good practices and information about the inclusion of non-traditional students in Professional Higher Education Institutions.
● ESU will specifically collect 'ideal world' case scenarios from our member National Unions of Students.
● With our knowledge, capacity and network, we will develop a benchmarking framework and guidelines at the student union's level, and we will test it among our members.
● We will organise a Multiplier event at the end of the project in Brussels to disseminate the project results and invite a wide range of stakeholders who could contribute from the learning of the project.
Our Team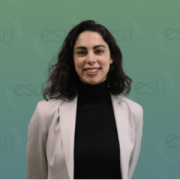 Martina Darmanin
President
Martina Darmanin is currently serving as the President of the European Students' Union (ESU). Martina joined ESU in 2019 as Human Rights and Solidarity Coordinator. She has an academic background in the field of Health Sciences and holds a Master of Science degree from the University of Malta. Martina's journey in the student movement started on the institutional level within the Malta Health Students Association (MHSA) and progressed onto the national and international levels of student representation through Malta's Kunsill Studenti Universitarji (KSU).
Within the European Students' Union, her main focus is on the social dimension of higher education with an emphasis on policy development, advocacy, and project coordination on access to higher education, social mobility, and student participation in the governance of higher education.
InclusiPHE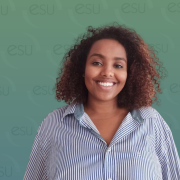 Meral Nur
Member Executive Committee
Meral is a member of ESU's Executive Committee, where she covers the topics of Social Dimension, inclusive mobility and accessibility to higher education. She currently also leads the task force on the operationalisation of the Students' Rights Charter. She studies Law and Oriental studies at the University of Vienna and is currently also employed at an NGO in the field of human rights.
She has been an activist in the student movement for the past 8 years, advocating mainly for improvements concerning the Social Dimension and Inclusivity of higher education.
InclusiPHE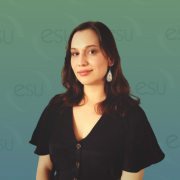 Vanda Bajs
Project Officer
Vanda Bajs currently works as a Project Officer at ESU, working on topics such as student participation, social inclusion, academic freedom, refugee/migrant rights, etc. In addition, Vanda has experience working in project management in the field of HE working as a Public Relations Assistant at the University of Zagreb and as a Project and Communications Assistant for the Institute for Development of Education in Croatia. Before starting at ESU, she obtained her traineeship at the Council of the European Union at DG Communication in the field of media monitoring and research.
InclusiPHE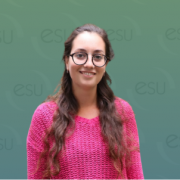 Maria Sierra De Las Heras
Project Manager
Maria is currently a Project Manager at ESU. Over the past years at ESU and through professional experience and volunteering in other youth and human rights organisations in France, Cyprus and the UK (European Grassroots Anti-Racist Movement; the International Youth Federation), Maria has developed a sound knowledge of project management, EU advocacy, and training skills on topics such as the fight against racism; human rights and non-formal learning; promotion of inclusive society and education for all. She is now studying to become an expert in 'Sexual Violence in Contexts of Peace and Armed Conflict: Prevention, Legal Regulation and Rehabilitation of Victims'.
Maria holds a Bachelor degree in Political Science and a Master degree in European Union Studies from the University of Salamanca.
InclusiPHE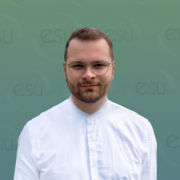 Maciej Rewucki
Communications Officer
Maciej works as a Communications Officer for the European Students' Union. Previously, he was closely associated with the Polish student movement, where he represented students at various levels, beginning with the local level as president of the students' union at his university and culminating with the Students' Parliament of the Republic of Poland, where he was responsible for international affairs. During his studies, he also worked as an expert for QA agencies in Poland and abroad, evaluating the quality of education and HEIs support for students. He is also interested in internationalisation, the social dimension of education, and EU institutions' impact on education.
He holds a B.A. and an M.A. in Spanish Language and Literature from the Adam Mickiewicz University in Poznań, Poland.
InclusiPHE